ARCGEN 15MVK
Posted by:
IWS Generator
Tags:
Posted date:
03-03-2020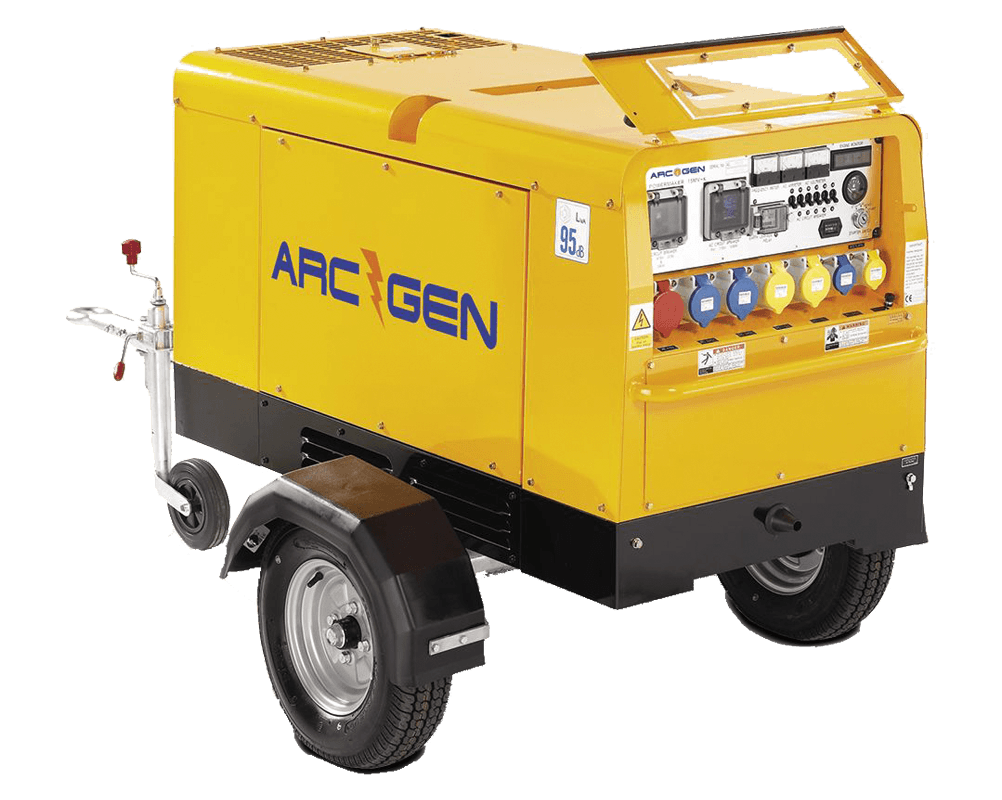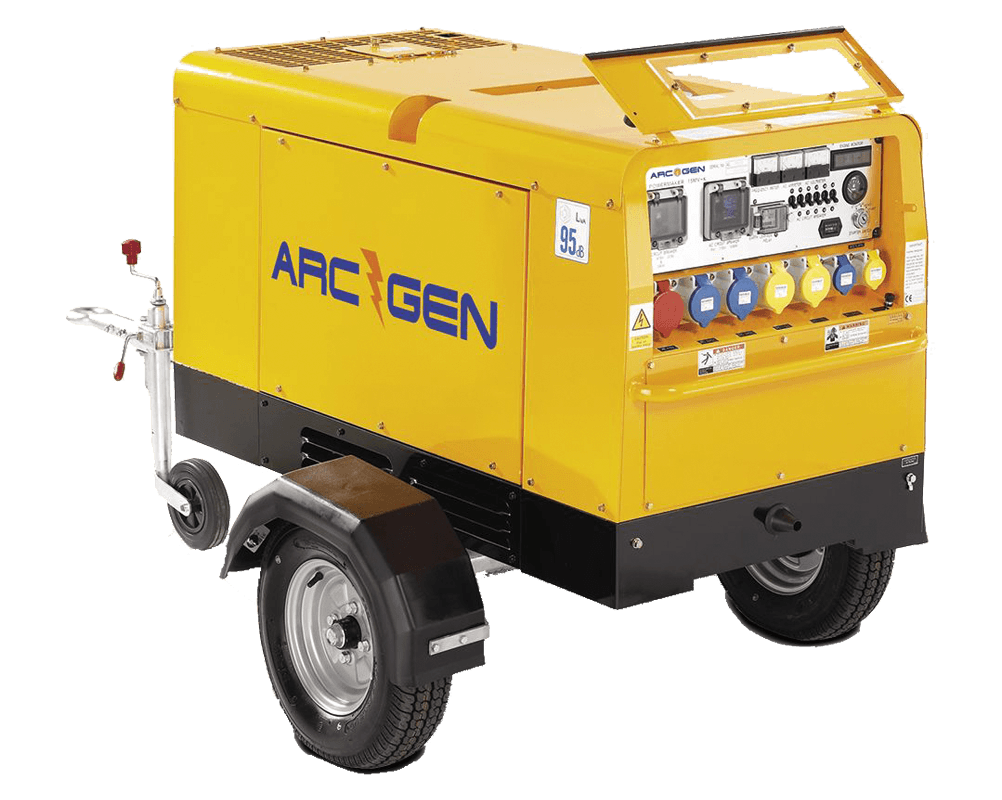 Arcgen
15MVK
ArcGen combine the latest technology and customer insight, these machines are re-owned for unrivalled build quality, flexibility and safe operation.
The brushless generator helps to regulate voltage and current thereby preventing surges and extending thhe life of the machine.

Product Information
This generator easily meets the latest noise level legislation as outline by directive 2000/14/EC for noise emissions in highly populated ares or where noise has to be kept to a minimum.
Built with the latest technology, the water cooled engine ensure reliability and longevity for maximum return on investment. The adjustable three phase auxiliary output allows the operator to use other site machinery and power equipment up to 440V.
| Description | Value |
| --- | --- |
| Dimensions (mm) | 1520 x 730 x 790 |
| Auxiliary Output Continuous | 12 kVA |
| Auxiliary Output Standby | 15 kVA |
| Sound Powerlevel | 68 |
| Average Sound Pressure Leisure | 65db(A) |
| Engine Type | Kubota D1005 3 Cylinder water cooled |
| Fuel Tank Capacity | 42 litres |
| Fuel Consumption @ 75% Load | 3.8 litres |
| Running Time | 11 hours |
| Wet Weight | 490kg |
Optional Specifications
Petrochemical Specification
Offshore Specification
Fuel isolator shut off valve
Safety Features
Auto Engine Shutdown: This operates in the event of low oil pressure, high water temperature, thermal overload, insufficient speed or with door opening for enhanced safety
Earth Leakage Circuit Breakerfitted for increased site safety
Extras
Offshore Specification
Road towable trailer or wheelbarrow trolley
Features
Super silent operation reduces noise pollution
Water cooled Kubota engine or enhanced reliability and longevity
Multi-voltage output available simultaneously
Compact and Lightweight available trolley mounted or on fast tow road trailer
Standby duty rating of 6.1kW continuous duty rate of 5.5kW at a power factor of 1.0
AVR controlled providing three phase voltage regulation of +/- 1.5%
Brushless generator reduces maintenance costs
Hardwire facility for use with distribution boards
If you are looking for reliable generators for sale, we provide the best brands with UK wide delivery.