Generators Used In Construction
Posted by:
Admin
Tags:
construction, generator
Posted date:
30-08-2021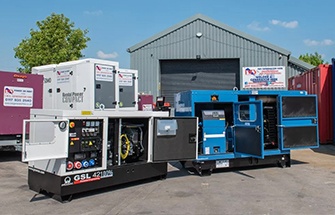 What is a generator used for in construction? We look at the importance of generators on a construction site and the types of generators used.
What is a generator used for in construction?
What is the Importance of a Generator at a Construction Site?
Generators are key aspects of any construction site; they provide the area with the motive power necessary to function various types of construction machinery and equipment from your inventory, such as chain saws, air compressors and hand drills.
The power generator acts as a resource to create electricity because most construction work and massive projects get done during the night in remote locations with little to no electric power. Generators can assist with lighting the plot of land; this power generation will make it easier to work.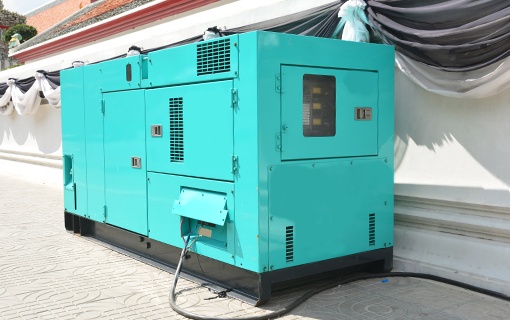 It is helpful for builders on-site; several administrative works during the construction work process, using laptops, phones, and computers, requiring plenty of reliable electricity.
The construction workers may require some temporary housing in the course of the project. Thus, they will need plenty of electricity or temporary power for cooling, heating, lighting, refrigerators, heating, and other kitchen appliances.
There are so many generators for construction use all across the market to select from. You can determine which is the most appropriate for your field of work or the project at hand. For example, any large building construction or road construction will require much larger generators instead of smaller ones needed for smaller builds or renovations.

The Types of Generators Used
There are plenty of standard styles and various types of generators that are frequently used on construction sites.
Your company's new build area may reflect the type you choose to go for. Construction sites may be placed just about anywhere, from commercial shops, rural roads, bridges, houses, large commercial buildings like shopping centres and theatres to schools and train stations.
Each activity that you and your staff perform on-site will need different levels of electrical power that will allow everyone to use the necessary machinery or equipment. Other generators may be required for various tasks.
Some of the most commonly used generators you may find on a construction site are as follows:
High-Powered Generators
High-powered generators often offer massive amounts of electricity, the total required for more extensive projects and construction sites. It would be best for construction equipment like material handling machinery, road laying tools and earth-moving equipment.
There is plenty of heavy-duty machinery out there on the market that can provide your site with a significant amount of power output.
It is probably best to be aware that times may crop up when your equipment will require a start-up voltage and the amount necessary is high. Be sure to factor in all these details when deciphering the overall power needed for your machinery.
Medium-Powered Generators
Medium-powered generators are capable of garnering the power required for smaller construction and building sites. These builds they can power include more minor roads and houses, low-rise apartments and numerous temporary construction jobs.
Smaller building sites require equipment and electrical tools on more minor scales, such as circular saws, concrete mixers, tile cutters and various other mechanisms.
We recommend that you invest in and carefully purchase new or used diesel medium-powered generators if you require any of these tools on-site.
Features of power generators used at construction sites
Generators have many useful features that one can thoroughly utilise on any business construction site:
Quality generators are robust and can withstand any harsh environmental conditions, especially in outdoor, remote areas.
Construction site generators are available to companies and customers in numerous types. They can use many kinds of gas and oil fuel tanks, such as kerosene, solar, gas, petrol, diesel, etc.
Inverter generators can also be available for construction sites, and these provide a more silent power that is limited to much lower power output.
Solar generators are growing more popular in construction sites and building sectors due to their silent operation, which is excellent for overnight work. They come at a relatively low cost to keep running; however, purchasing may be rather expensive.
They offer a three-phase power output of around 120-480 volts, perfect for construction projects and much more effective than single-phase power outputs.
On much larger sites, stationary generators are most appropriate. However, rental portable generators are an excellent choice for moving machinery from one place to another consistently. Whilst they don't produce huge amounts of power long-term, they are still incredibly useful in the construction environment.
Generator manufacturers offer devices that completely comply with all building regulations and numerous international industry standards. Generators provide a wide variety of services, including pre-sale and post-sale. These offer the best recommendation of power requirements, preventative maintenance, training, installation, AMC and 24/7 construction industry assistance for any breakdowns.
Statutory compliance
Construction activities and large projects can be incredibly labour intensive. Thus, there are various statutory provisions that your contractors must meet and comply with.
To ensure the safeguard of your workers, materials and machinery on your construction sites, industry contractors and any project managers must provide that the generators brought on-site conform to the standards:
ISO 8528 Standard For Generating Set
ISO 10000 For Engines (Naturally Aspirated)
IS, IP and IECStandards For Alternators
BS 5514 For Reciprocating Internal Combustion Engines
IS and ISO Standards For Acoustic Enclosure
IS and ISO Standards For ControlPanels /AMF Panels
Central Pollution Control Board (CPCB) Guidelines For Noise and Emission Standards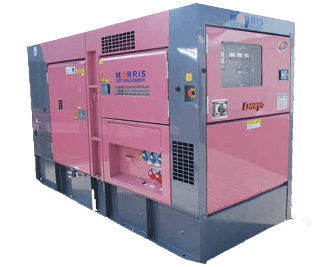 Benefits of Portable Generators at Construction Sites
Commercial generators are often perceived as a primary power resource on construction sites and projects, incredibly portable generator tanks.
Portable commercial generators usually come in the form of a double-axle trailer mounted with a voltage selector switch and a chassis that assists in helping move the generator from place to place and various on-site job locations, making it incredibly easily transported.
Voltage selector switches help to set the generator and supply the required power output accurately. When assigned to their specific outputs, they can perform their desired tasks and power as many devices as they can handle. The portable generator will give any construction site enough energy and power to run their project smoothly and in motion.
In addition to being a principal source of power, it also has other benefits. One additional advantage of the portable generator is that you can mitigate any downtime.
During any construction, workers may connect machinery through the main power grid supply, which can cause mountains of issues as the work begins to progress. There are a wide variety of other problems that could occur in a building or construction project.
For example, man-made or natural disasters, rolling blackouts or brownouts and harsh weather can also affect the site and cause further power outages. Industrial portable commercial generators can help reduce the helplessness you may feel when these issues occur.
Mitigating downtime helps increase productivity levels on site, and that way, you'll be able to stay consistent and on track to meet your project deadlines.
Portable generators help power all the essential construction equipment you will require during the day or night, like drills, diggers, compressors, and pumps. They can even charge battery-powered tools or battery packs.
Contact Us
If you are looking for a generator to buy for construction, call us today on 01172 541069 for help choosing the right generator for you. Now you know about how the generator used for in construction, get in contact to find the right generator for you.

Alternatively, see our range of generators here;