PRAMAC GSL42D
Posted by:
Admin
Tags:
Posted date:
03-03-2020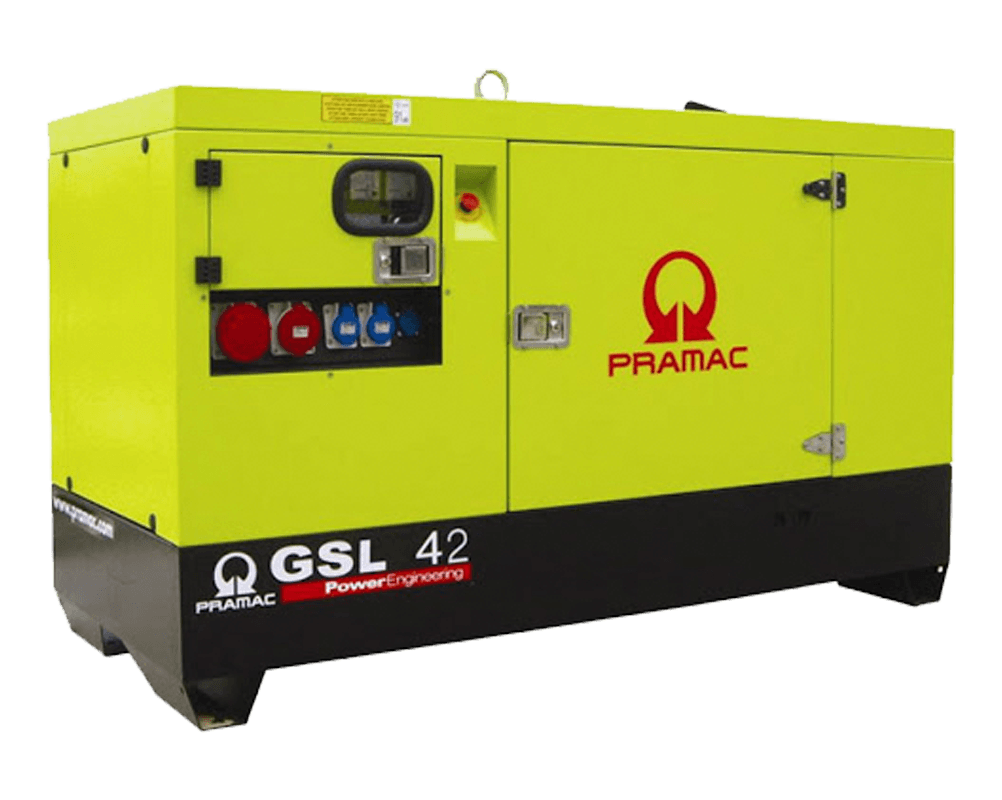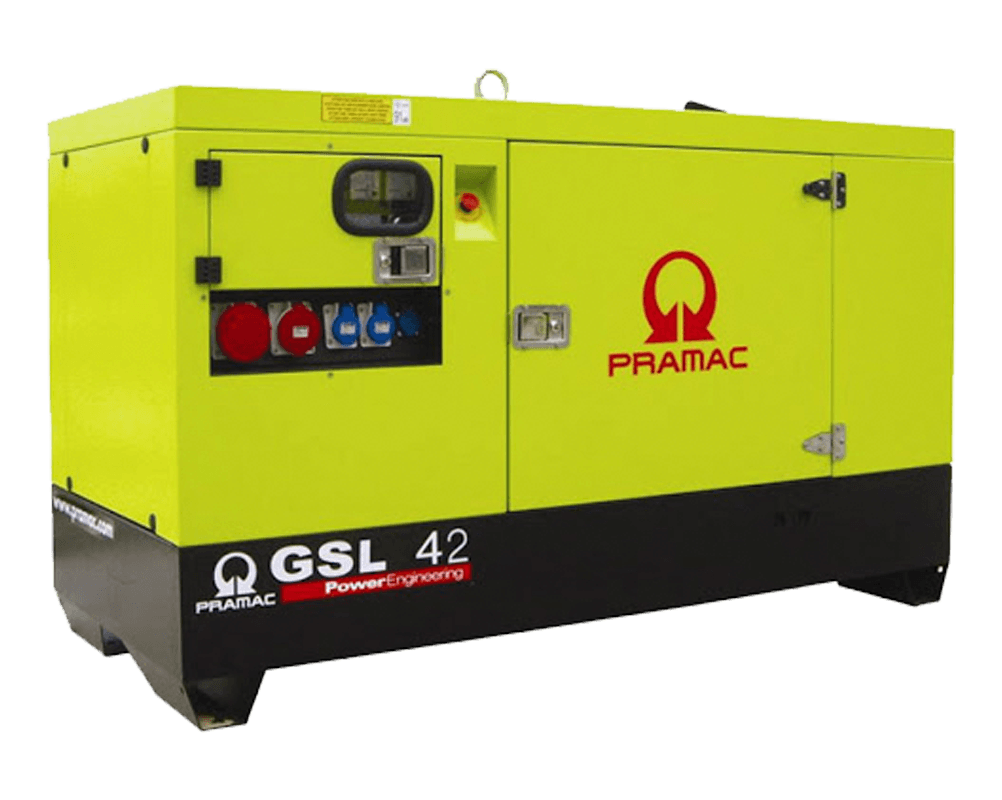 Pramac
GSL42D
Covering a large power range that goes from 10 to 830kVA , the GS generating sets are engineered and manufactured to be sturdy and user-friendly. Guaranteeing high quality standards and offering a full list of additional options , the GS series fulfills the requirements of several applications, with high reliability and excellent performance.
Product Information
Single fluid for both cooling and lubrication, the GSL series is one of the best choices to work for continuous duty in severe hot weather conditions such as in tropical areas. Available both in an open and soundproof version, these generating sets are highly appreciated in the telecommunications, construction and defence sectors due to their durability and reliability.

Great performance from these oil cooled engine generators, offering reliable power with easy installation. The GSL series are perfect for locations not connected to a main power supply.

| Description | Value |
| --- | --- |
| Dimensions (mm) | 2000 x 920 x 1310 |
| Auxiliary Output Continuous | 38 kVA |
| Auxiliary Output Standby | 41 kVA |
| Sound Powerlevel | 92 |
| Average Sound Pressure Leisure | 66db(A) |
| Engine Type | BF4M2011 4 cylinder oil cooled |
| Fuel Tank Capacity | 68 litres |
| Fuel Consumption @ 75% Load | 9.31 litres |
| Running Time | 7.5 hours |
| Dry Weight | 824kg |
Safety Features
Control panel protected by a door with a lockable handle
Protection with alarm which indicares low fuel level, battery charger failure, low oil pressure, high engine temperature and an possible earth fault
Mechianical Shutdowns performed when there is low fuel level, battery charger failure, low oil pressure, high engine temperature and circuit breaker protection
Extra Information
The Load Transfer Switch (LTS) panel operates the power supply change over between the generator and the Mains in backup applications, guarantying the feedingto the load within a short period of time.It consists of a standalone cabinet which can be installed separate from the generatingset. The logic control of the power supply changeover is operated by means of theAutomatic Control panel mounted on the generating set, so therefore none logicdevice is required on the LTS panel.
Features
Cylinder naturall aspirated in-line engines
Acoustically optimized crankcase
Dry air cleaner with mechanical restriction indicator
Digital DSR controls the range of voltage avoiding any possible trouble
2/3 pitch design avoids excessive neutral currents sometimes seen with higher winding pitches
Impregnation is mae with premium tropicalised expoxy resins by a vacuum so the insulation level is always good
If you are looking for reliable generators for sale, we provide the best brands with UK wide delivery.