Stephill SSDK 16M
Posted by:
Admin
Tags:
Posted date:
03-03-2020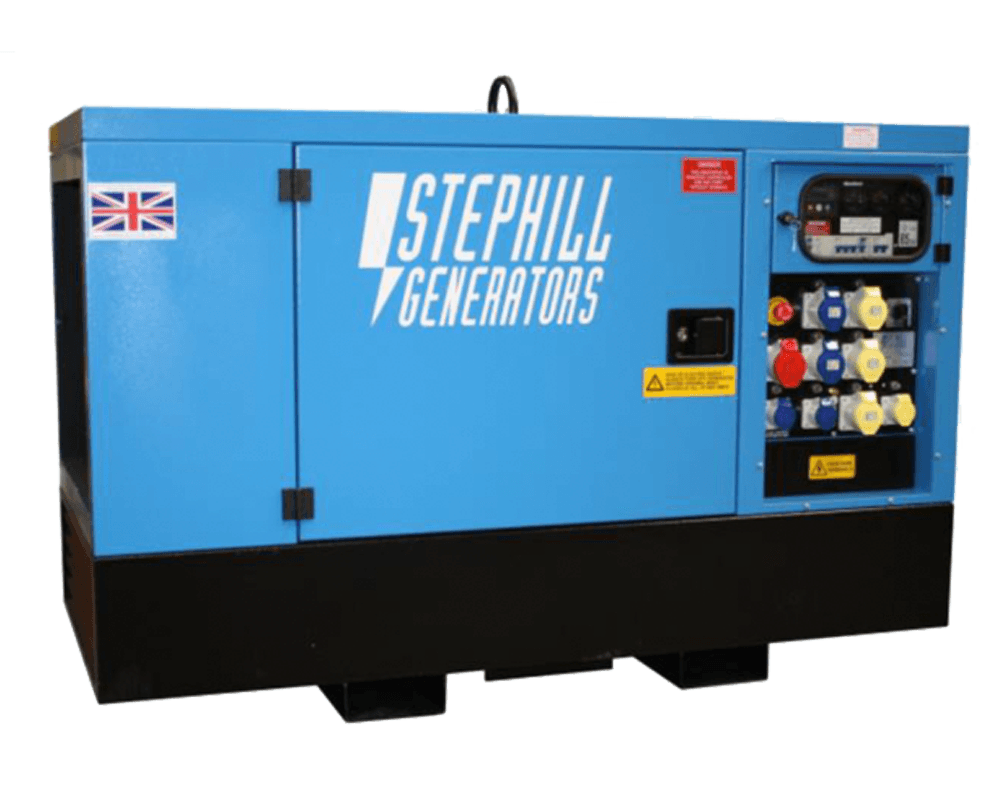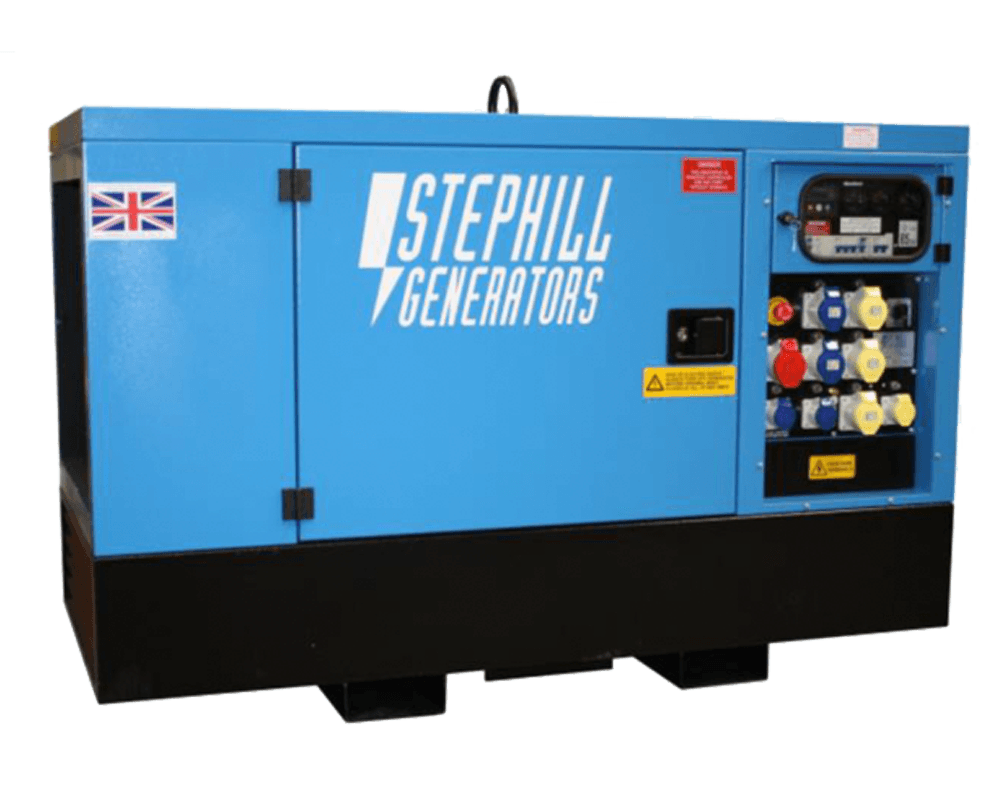 Stephill
SSDK16M
This product is a super silent diesel generator. It has been built to last with an extremely high specification and are available skid mounted or complete with road tow EU approved highway trailer. General specification is multi-phase but can be supplied single phase or three phase only.
Product Information
Extremely versatile Multi-phase generators for hire fleets, construction, outdoor event, utility and standby applications. Close fitting acoustic canopy, fully bunded long range tank with connections for remote fuel supply, comprehensive control panel with Deep Sea control system and multiple socket outlets. Telemetry option for remote operation and monitoring.

| Description | Value |
| --- | --- |
| Dimensions (mm) | 1800 x 800 x 1270 |
| Auxiliary Output Continuous | 14 kVA |
| Auxiliary Output Standby | 16kVA |
| Sound Powerlevel | 88 |
| Average Sound Pressure Leisure | 63db(A) |
| Engine Type | Kubota D1703-M-E4-BG2 3 Cylinder water cooled |
| Fuel Tank Capacity | 120 litres |
| Fuel Consumption @ 75% Load | 3.5 litres |
| Running Time | 34 hours |
| Wet Weight | 787kg |
Engine Specifications
Power Definition
PRP: Prime Power is available for an unlimited number of anual operating hours in variable load applications, in accordance with ISO 8528-1
ESP: The standby power rating is applicable for supplying emergency power in variable load applications in accordance with ISO 8528-1.
Overload is not allowed
| Characteristics | Engine Data |
| --- | --- |
| Emission Compliance | EU Stage V |
| Prime Output (kW) | 12.6 |
| Number of Cylinders | 3 |
| Fuel | Diesel |
| Cooling System | Water |
Safety Features
The engine is equipped with an oil pressure and temperature switch and will shut-down for low oil pressure and high engine temperature
The generator is fitted with hard wire terminals which are located under the sockets, the terminals are clearly marked for both 230 and 400 Volt if applicable
The generator is equipped with an emergency stop button which should only be used in an emergency and not for general stopping
Extras
ATS Panel (Automatic Transfer Switch)
Customised socket arrangement on request
Power Lock (Litton) connectors
Auto start/stop programmable 7-day timer
DSE 4510 control module upgrade available
Telemetry remote communication available (DSE 4510 and DSE 890 required)
Chalwyn valve/Spark arrestor
Features
Zintec weatherproof enclosure
Heavy duty base with fork lift pockets
3-Way valve (1/4" BSP) for an external tank
Battery isolator and emergancy stop button for safety
If you are looking for reliable generators for sale, we provide the best brands with UK wide delivery.