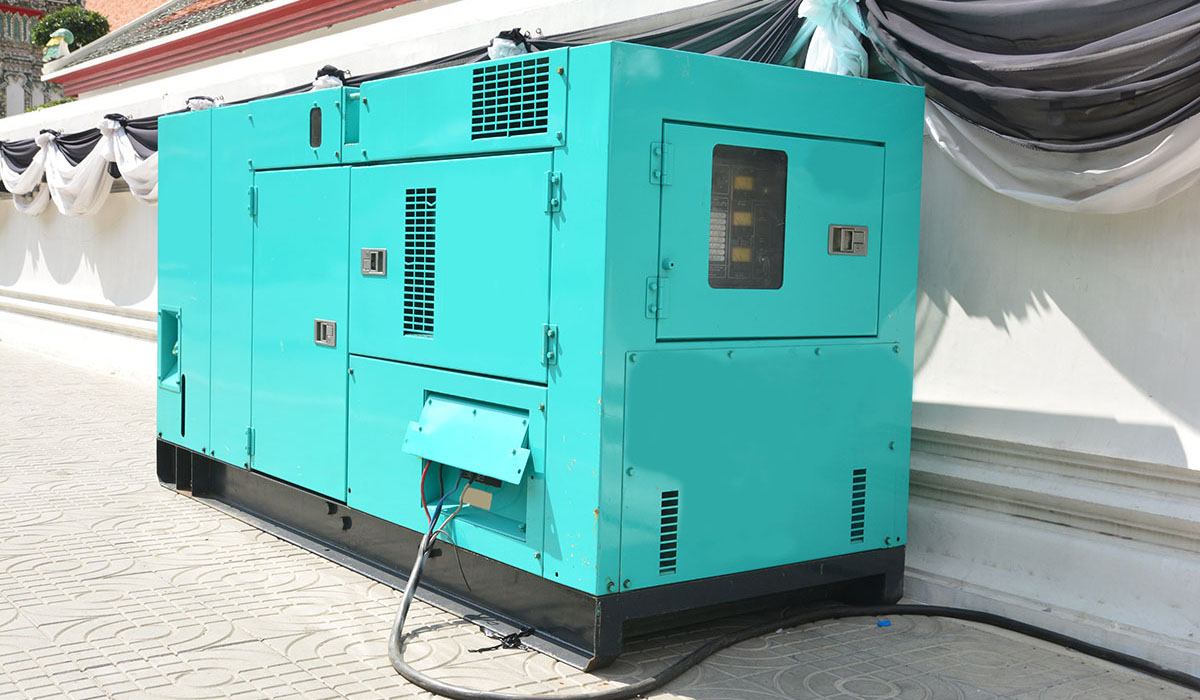 If you are looking for the best brands of generators for sale, contact us today. We offer new and used generator sales with UK wide delivery.
Here at IWS, we have years of experience and have gained expert knowledge in the generator industry, and offer a good quality service to our customers. We are one of the UK's leading independent suppliers and frequently invest in staff training and customer service. Our company offers generators for sale and to hire.
The products we have available to purchase range from new to used generators. If you find a generator on our website that you would like to order, please contact us, and we'll ensure it's in stock and give you the prices.
If you would like to find out more information about the wide range of services we provide, please contact us today by giving us a call or sending us an email. A member of our team will be happy to help you in any way we can.
Browse By Size
flexible range to suit all needs
What is a Generator?
A generator is a piece of equipment that converts chemical energy into electrical energy. Their purpose is to generate electricity when grid power can't be accessed. There are many types of generators; some used as a backup supply in case there is a power outage, and others are used in places where the grid power doesn't reach.
Generators come in all different variations, including:
Diesel Generators
Petrol Generators
Natural Gas Generators
Propane Generators
Bi-Fuel Generators
How does a Generator work?
A generator converts mechanical or chemical energy into electric energy by forcing the movement and motion of electric charges through the circuit. Older models of generators work by using the large volume of energy that has been powered by turbines. The modernised generators use fuel to work, such as diesel and gas.
There are many parts of an electrical generator, such as the engine, battery charger, fuel system, alternator, voltage regulator, cooling and exhaust systems, lubrication system, control panel and the main assembly.

What types of Generators are there?
There are three main types of generators, which, although different, also share similarities. The type of generator you need will depend on the reasons for use. Here is more information about the generators:
Inverter Generators
Inverter generators produce AC power, which reverses the direction of the electrical current. The AC power is produced by converting AC power into DC power, by the rectifier, which then reverses it back into AC. This process implements a steady current for all appliances, such as refrigerators and vehicles, to run better. Inverter generators are lightweight, making the installation process easy, and are also compact for straightforward moving abilities.
Standby Generators
Standby generators have the ability to switch on automatically whenever the power fails, like a backup system. When the power comes back on, the standby generator will automatically switch itself, via signals from the electrical supply. These generators are usually used in large places holding a lot of people, such as hospitals, hotels, apartment blocks and restaurants and also for safety systems that must always be able to work.
Portable Generators
Portable generators come in handy for many different reasons and are suitable for a number of uses. For incidents such as natural disasters or other catastrophes, causing the grid power to break down, portable generators can still provide a power supply. These generators are suitable for purposes such as residential and smaller business properties such as shops and construction sites as a power supply for small equipment and tools.
Generators for Sale
We handle everything from initial enquiries, right through to delivery. Here, we sell the best brands and can help you with the selection of the generator that is right for your home and your needs. Whether you need the generator to have low noise during operation, be easily transportable or have a 3-way fuel valve, we have you covered! If you would like a free quotation, please contact us today and we'll try our best to work around you.
Generator Product List
Generators for Hire
We want to help pick the right brand and product for you, whether it's for a special event, or as a temporary solution. Before you hire one of our generators, and when they are given back to us from their previous use, they all go through the servicing process to ensure everything works to the expected standard. Just let us know the expected length of time for hire, the date and the address, and we will give you a quotation.
Generator Hire
Opening Hours
Monday - Friday
8am - 5:30pm