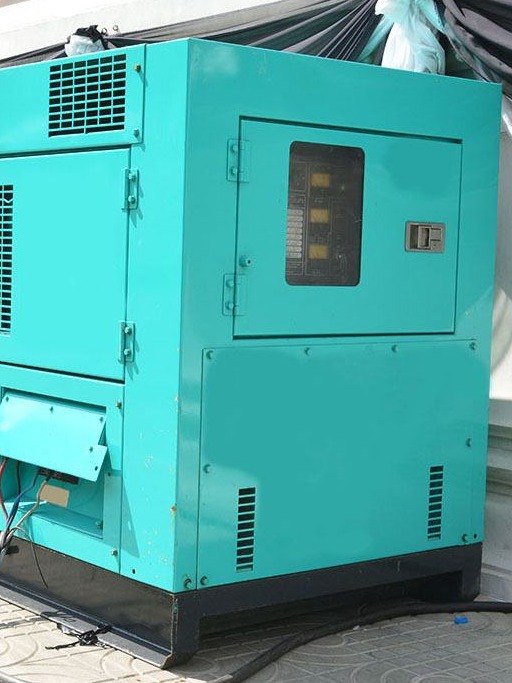 If you are looking for the best brands of generators for sale, contact us today. We offer new and used generator sales, whatever your fuel type, with UK wide delivery.
Here at IWS Generator, we have years of experience and have gained expert knowledge and high ratings in the generator industry, and we offer a good quality service to our customers. We are one of the UK's leading independent suppliers and frequently invest in staff training and customer service. Our company offers generators for sale and to hire from several popular brands, including Honda and Perkins.
The products we have available to purchase range from new to used generators. If you find a set generator on our website that you would like to order, please contact us, and we'll ensure it's in stock and give you the prices.
If you would like to find out more information about the wide range of services we provide, please contact us today by giving us a call or sending us an email. A member of our team will be happy to help you in any way we can.
Browse By Size
flexible range to suit all needs
What is a Generator?
A generator is a piece of equipment that converts chemical energy into electrical energy. Its purposes are to generate electricity when one can't access the grid power. There are many types of generators; some are used as a backup supply if there is a power outage, and others are in places where the grid power doesn't reach.
Generators come in all different variations, including:
Diesel Generators
Petrol Generators
Natural Gas Generators
Propane Generators
Bi-Fuel Generators
Choosing a generator can be a hard decision as it comes with many factors you will have to consider. You will have to figure out how much power or wattage you would prefer to suit the amount you use up in your days and months. Be aware whilst shopping around how you wish to use the generator to select the best one to carry out your tasks. And know which fuel source you prefer to power it; do you like petrol or diesel better?
Here at IWS Generator, we stock heavy-duty diesel and petrol model generators to provide you with the most cost-efficient power and fuel equipped for any journey and occasion.
With this in mind, its good to consider whether your use of the generators is for domestic or commercial use; we have model designs for those who desire a wattage suitable for hobbyists and leisure and models that suit labour and commercial use. Outdoor activities like camping, road trips or work on rugged terrain may allude to the desire for weatherproof generators and equipment. If you require a specialist generator for a specific industrial job, we are happy to supply those to our customers, as well as any backup power supplies they may need for home.
Extra products and investing in the latest equipment is also something to think about; we offer a variety of generators that connect to and are sensitive to electronics so that you can run computers, laptops or televisions from them if need be.
Read more here: What Size Generator Do I Need?
There are many ways to analyse the performance of a generator. Firstly, the most obvious is to measure how much power it is currently producing. Typically measured in Kilowatts, each generator model gives in its description an answer of the maximum and minimum wattage output that it regularly practices. Try to look closely at the product's effectiveness and overall functionality, the electrical mechanisms, and its recoil that starts the generator.
Another way to measure the performance is to check the optimum run time. It states on the model in hours, often as either 50% or 100%. The run time refers to as the 'load time', and it is the duration of time that you can use the generator before it needs re-filling or re-fueling. If you are sensing that your vehicle or generator is not living up to these percentages, perhaps there is something wrong. Call us on our number or contact us via email at IWS Generator, and we will be happy to assist with your issues and give any necessary advice.
A generator converts mechanical or chemical energy into electric energy by forcing electric charges' movement and motion through the circuit. Older models of generators work by using the large volume of life that turbines have powered. The modernised generators use fuel to work, such as diesel and gas.
There are many parts of an electrical generator, such as the engine, battery charger, fuel system, alternator, voltage regulator, cooling and exhaust systems, lubrication system, control panel unit and the main assembly.
What types of Generators are there?
There are three main types of generators, which, although different, also share similarities. The ideal type of generator you need will depend on the reasons for use. Here is more information about the generators:
Inverter Generators
Inverter generators produce AC power, which reverses the direction of the electrical current.
The AC power is produced by converting AC power into DC power, by the rectifier, which then reverses it back into AC.
This process implements a steady current for all appliances, such as refrigerators and vehicles, to run better. Inverter generators are lightweight, making the installation process easy, and are also compact for straightforward moving abilities.
Standby Generators
Standby generators have the ability to switch on automatically whenever the power fails, like a backup system.
When the power comes back on, the standby generator will automatically switch itself, via signals from the electrical supply.
These generators are usually used in large places holding a lot of people, such as hospitals, hotels, apartment blocks and restaurants and also for safety systems that must always be able to work.
Portable Generators
Portable generators come in handy for many different reasons and are suitable for a number of uses.
For incidents such as natural disasters or other catastrophes, causing the grid power to break down, portable generators can still provide a power supply.
These generators are suitable for purposes such as residential and smaller business properties such as shops and construction sites as a power supply for small equipment and tools.
Generators for Sale
We handle everything from initial enquiries right through to delivery. Here, we sell and have available the best brands and help you select the generator that is right for your home and your needs.
Whether you need the generator to have low noise during operation, be easily transportable or have a 3-way fuel valve, we have you covered! If you would like a free quotation, please contact us today, and we'll try our best to work around you.
Generator Product List
Generators for Hire
We want to help pick the right brand and products for you, whether it's for a special event or as a temporary solution.
Before hiring one of our generators, and when they are given back to us from their previous use, they all go through the servicing process to ensure everything works to the expected standard.
Just let us know the expected length of time for hire, the date and the address, and we will give you a quotation.
Generator Hire Bristol
Opening Hours
Monday - Friday
8am - 5:30pm